Still eyeing the price-cut Model 3? These 4 domestic pure electric cars have battery life and configuration!
author: EBU AUTO
2023-04-08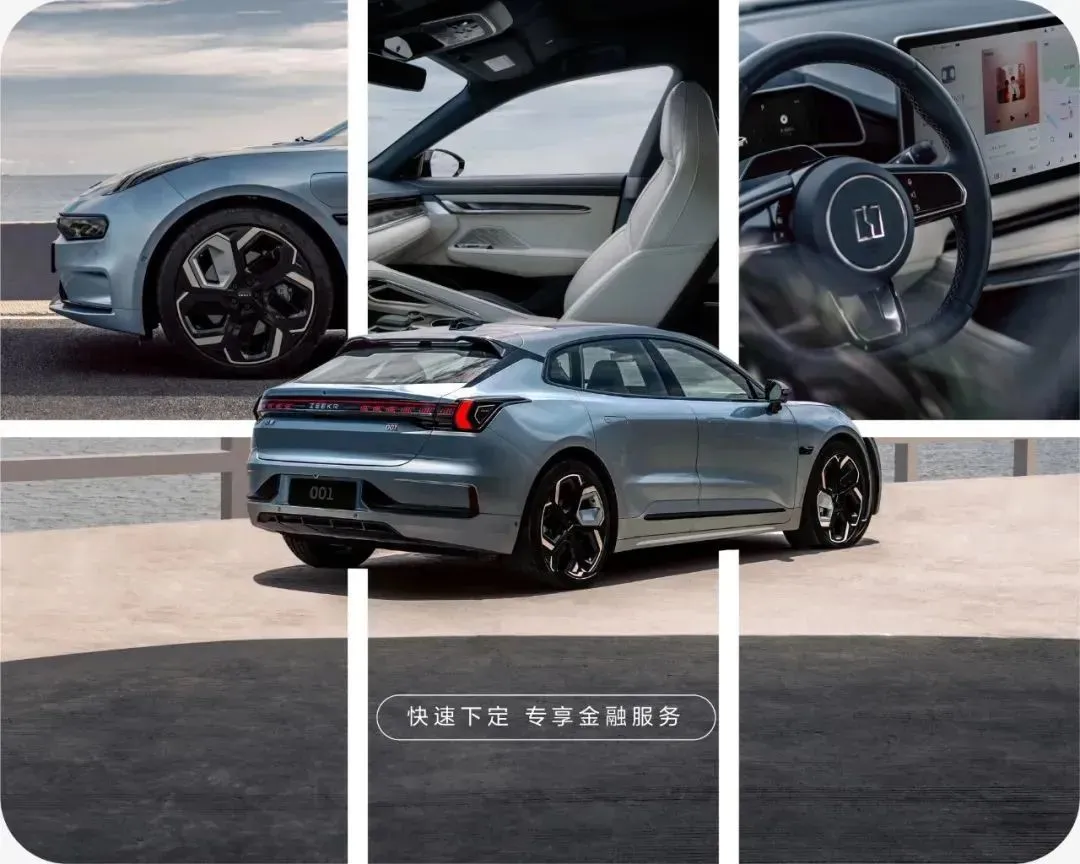 Still eyeing the price-cut Model 3? These 4 domestic pure electric cars have battery life and configuration!

Buy New & Used Cars | Best vehicles Deals | Auto Price Consulting - China Electric cars New Energy Vehicles Online Consulting
[Shopping guide after you have a car] In the past, people used to say: If you get a medium-sized car, you get the world. There is no doubt that the medium-sized car market is one of the very important market segments in the domestic auto market, and it is a battleground. But in the past, this "big cake" was often divided by joint venture brands. But today is different from the past. With the continuous improvement of the strength of self-owned brand models, they now also have the strength to compete with joint venture models. Today we are going to share with you 4 domestic pure electric B-class vehicles. Not only can they enjoy preferential policies for licensing and purchase tax, but their cost performance is not lower than that of fuel vehicles of the same price.
NIO ET5 ( Picture | Configuration | Inquiry )
ET5 is currently the cheapest model in the NIO family. You can enjoy NIO's considerate service at a price of just over 300,000 yuan. If you choose to rent batteries, the car price can be directly reduced by 70,000 yuan. The new car adopts the X-Bar family design, giving the impression of a small ET7. The more compact body size and the fastback design make the ET5 look more sporty and younger. In terms of size, the length, width and height of ET5 are 4790×1960×1499mm, and the wheelbase is 2888mm. Such a size is still quite dominant in the B-class car.
The ET5 cockpit is also quite interesting. The interior follows the "second living room" design concept. The minimalist style is matched with rich materials such as leather, microfiber fleece, environmentally friendly fabrics and polymer materials. Whether it looks or feels, the texture is very good. Great. In terms of configuration, ET5 comes standard with electric suction doors and electric tailgates. In addition, it also has a 7.1.4 immersive sound system with 23 speakers and a digital light curtain ambient light, and the configuration level is already very high. The entire ET5 series adopts a dual-motor four-wheel drive layout. The system has a maximum power of 360kW and a maximum torque of 700N m. The official 0-100km/h acceleration only takes 4s, and the power performance is excellent.
Changan Deep Blue SL03 ( Picture | Configuration | Inquiry )
Deep Blue SL03 is a very important new car of Changan Automobile last year. After its launch, its sales rose rapidly, with the highest monthly sales reaching 8,176 vehicles, its strength should not be underestimated. The appearance of the new car uses many common design elements of new energy vehicles, such as closed grille, front and rear short overhangs, slip-back design and through-type taillights. The combination of these design elements makes the deep blue SL03 look very powerful and avant-garde. In terms of size, the dark blue SL03 is larger than the ET5, with a length, width and height of 4820×1890×1480mm and a wheelbase of 2900mm.
The minimalist style interior also makes the dark blue SL03 full of technology, and the double floating screen and double-width multi-function steering wheel are also more eye-catching. In terms of configuration, the deep blue SL03 is directly full, and practical functions such as electric tailgate, AR-HUD, seat heating/ventilation/memory, multi-sound zone voice interaction are all standard configurations, and it supports L2-level assisted driving. The overall luxurious and intelligent experience Remarkable. In terms of power, the Deep Blue SL03 has three power versions: extended range, pure electric, and hydrogen electric. Among them, the pure electric version has a maximum power of 190kW, a peak torque of 320N m, and a CLTC battery life of up to 705km.
BYD Seal ( Picture | Configuration | Inquiry )
When it comes to sales, the sales of a new car among the domestic pure electric B-class cars are also quite amazing, with orders exceeding 110,000 in 4 months. It is BYD's seal. Haibao changed everyone's impression of calm and generous BYD models, showing people a dynamic and youthful image, with a relatively low-profile shape, creating a strong sports effect. The new car also adopts a slip-back shape and through-type taillights. There is also a diffuser decoration under the bumper, which directly fills the sense of movement.
Seal's interior uses a design technique called "Ocean Aesthetics". The stretched lines and the embellishment of Shanghai elements make the driver and passengers feel as if they are in the deep sea. In terms of configuration, all SEAL series are equipped with L2-level driving assistance system, panoramic sunroof, 10.25-inch LCD instrument and large rotatable 15.6-inch central control screen as standard. The configuration has fully reached the level that a 200,000-class car should have. In terms of power, the seal standard endurance version is equipped with a 150kW motor, matched with a battery with a capacity of 61.4kW h. Also equipped with an 82.5kW h battery, the CLTC has a battery life of 700km, and the 0-100km/h acceleration time is only 5.9 seconds.
Euler Lightning Cat
If you think the above three models are too conventional and want something different, you might as well take a look at Euler's Lightning Cat. Walking on the road, a new car will definitely become a catcher for passers-by. Whether it is the round lights or the lines of the front of the car, it can give people a sense of sight of a certain coupe. It is undeniable that its appearance is not low. The round front of the car and the sporty feeling brought by the slippery back are very fashionable, and the wheel hub of the vehicle has also done a cute treatment for the name of "cat".
Lightning Cat's interior materials are also very solid. The application of a large amount of leather in the interior is very high-grade, and the retro style also complements the appearance. As for the hardware configuration, whether it is the 8155 car chip or the Yanfei Lishi audio, Or the seat massage in the front row is a good level at this price. In terms of power, Lightning Cat has two versions of single-motor two-wheel drive and dual-motor four-wheel drive. The single-motor maximum power is 150kW; the dual-motor four-wheel drive has a maximum power of 300kW, a peak torque of 680N m, and an acceleration time of 0-100km/h of 4.3 seconds. In terms of battery life, the normal version of CLTC has a battery life of 555km, the long battery life version of CLTC can reach 705km, and the dual-motor four-wheel drive CLTC has a battery life of 600km.