Endorsed by Hu Ge, Wuling Air ev will be launched on December 12
2022-12-12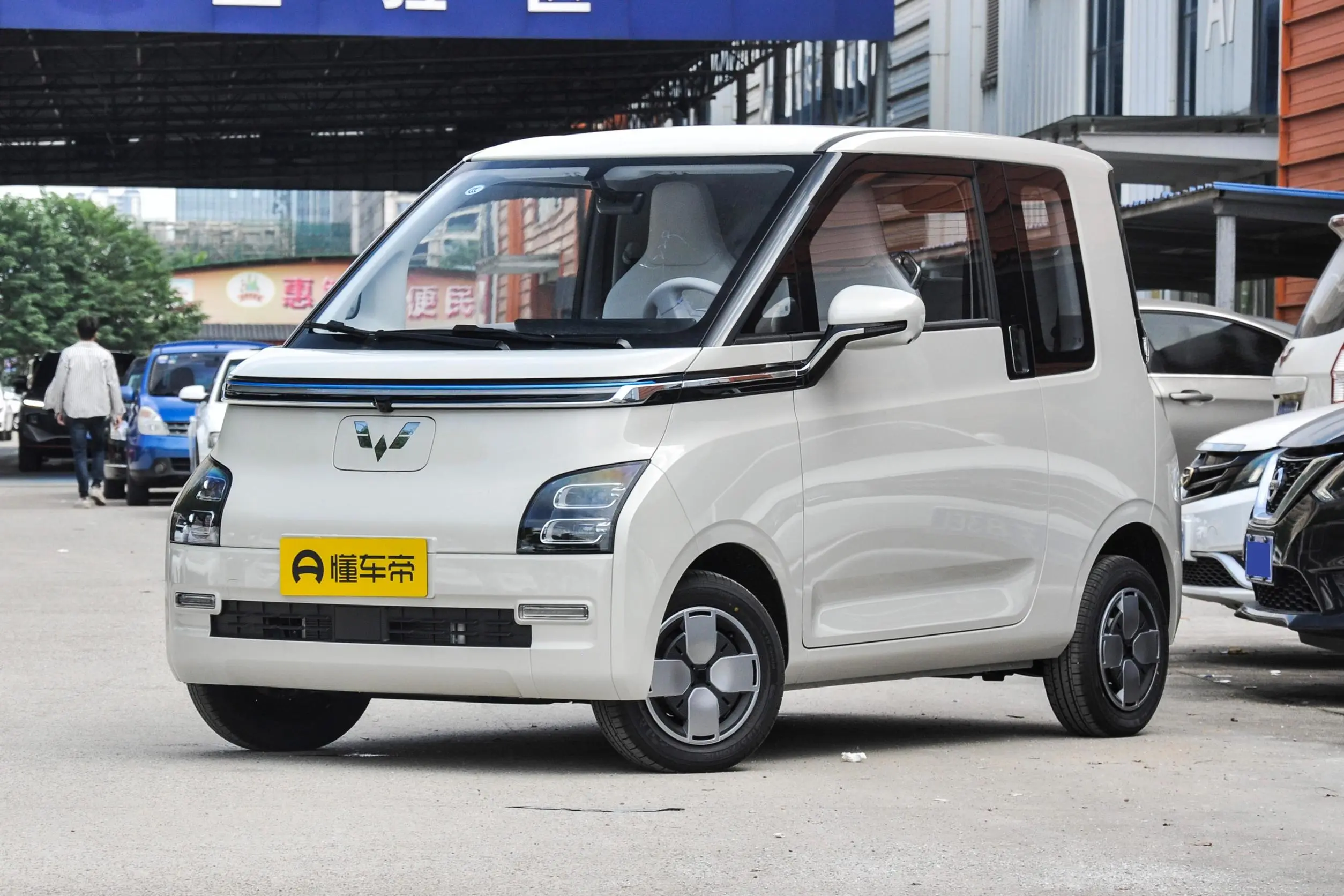 [Aika Automobile, domestic new car original]
  A few days ago, Wuling Air ev Qingkong will be launched on December 12. The new car has already been booked. Before December 31, 2022, pay a deposit of 1,000 yuan to enjoy a 4,000 yuan deduction, and enjoy the five-fold car purchase gift. At the same time, Wuling Motors announced that Hu Ge has officially become the global spokesperson for the Wuling brand.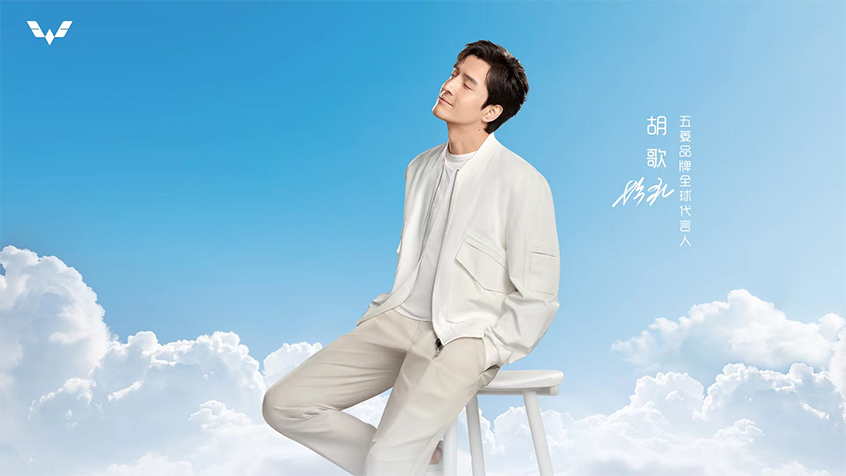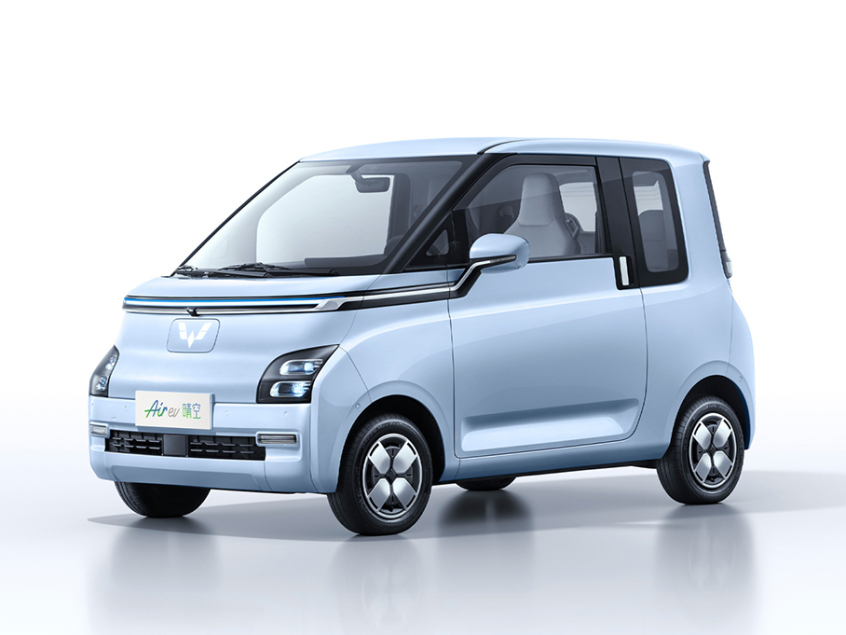 Wuling Air ev has a simple exterior design and is equipped with the popular split-type headlights. The upper part is an LED daytime running light that runs through the entire front face from the exterior rearview mirror. The lower part adopts a double-lens headlight. The pillars/B-pillars are designed in black. The tail design of the new car echoes the front face, adopting a split taillight group, through-type brake lights and Wuling brand English logo, which looks very family recognizable. In addition, the new car offers four exterior colors: white, coffee, blue, and gray.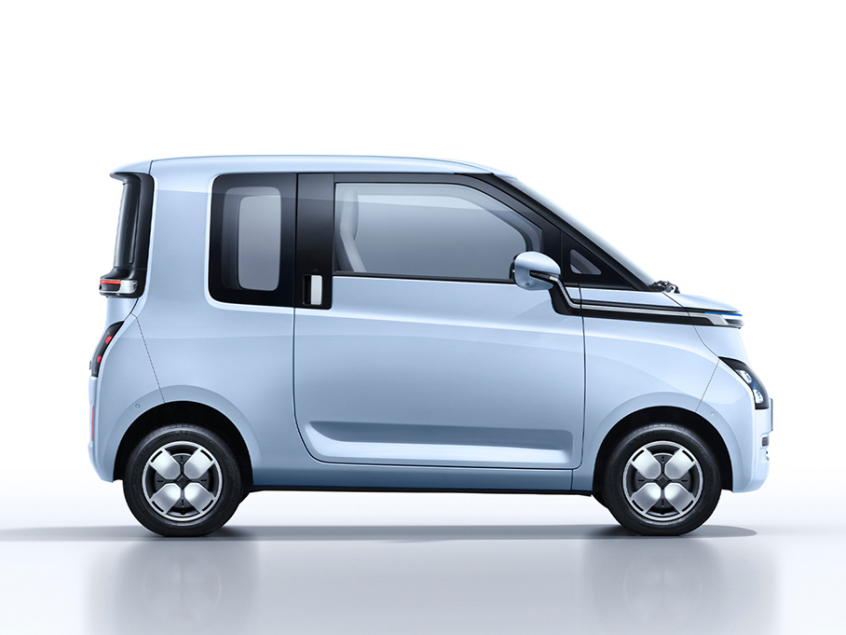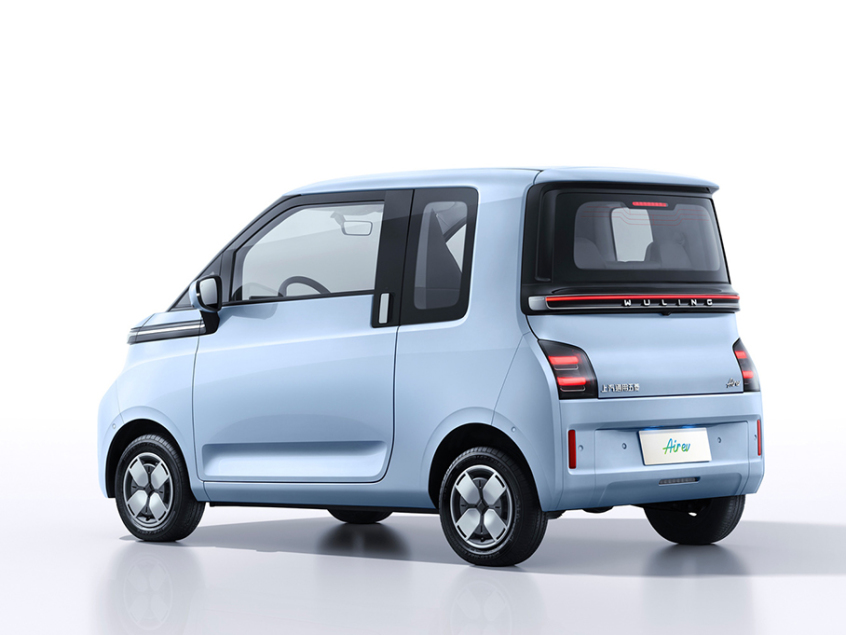 In terms of body size, the length, width and height of the two-door two-seater version are 2599/1505/1631mm, and the wheelbase is 1635mm.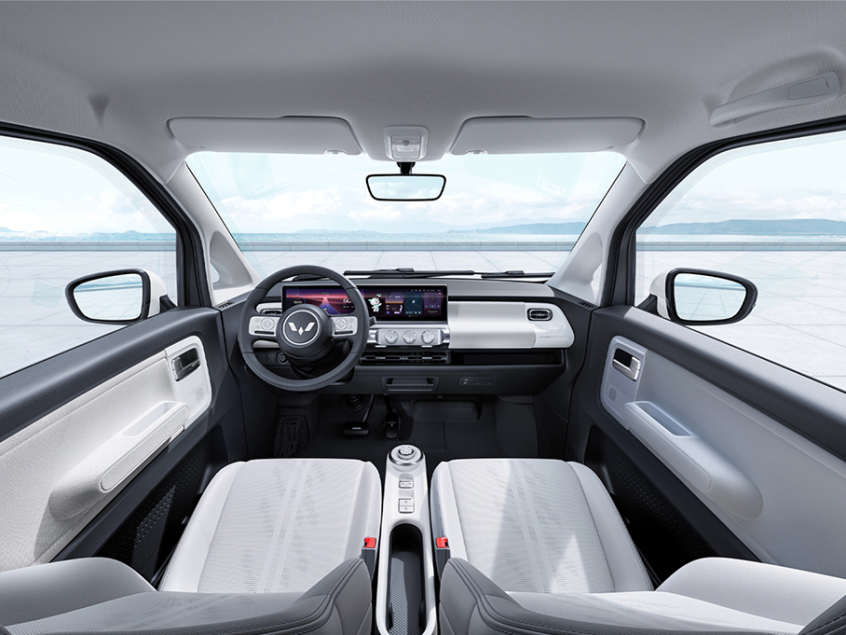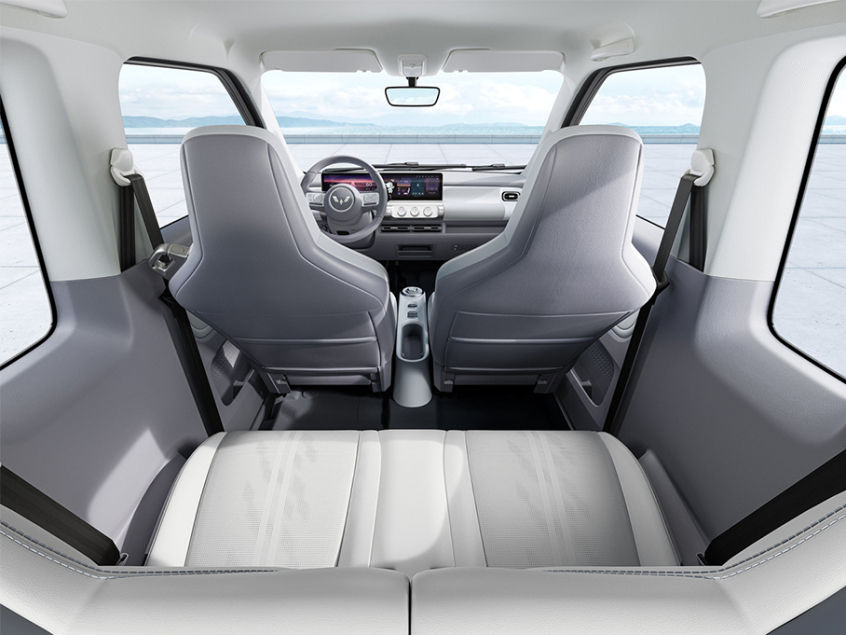 In terms of interior, the interior design of Wuling Air ev is simple, and the central control area is covered with white and leather, which further enhances the sense of class of the interior. In addition, the seats, steering wheel, armrests and other parts of the new car are covered with leather to enhance the high-end interior. In terms of interior color matching, the new car provides two combinations of black interior and light-color interior, and provides fabric seats and leather seats.
  In terms of seat layout, Wuling Air ev has launched two layouts: two-seater version and four-seater version. The trunk space of the two-seater version is 450L, and the trunk space of the four-seater version is 734L. It can be switched between two seats and three seats according to the needs of the car. , four seats, further improving the space utilization of the new car. In terms of storage, the interior of the new car provides 13 storage spaces.
  Wuling Air ev is equipped with 30kW (41 horsepower) and 50kW (68 horsepower) drive motors, the maximum torque is 110Nm and 140Nm respectively, and the capacity is 26.7kWh and 28.4kWh lithium iron phosphate battery packs. The cruising range under CLTC conditions is 300km .
  Editor's point of view: As a global model, Wuling Air ev has a youthful and fashionable exterior design. It offers dark and light-colored interiors, and provides two seat layouts, two-seater and four-seater, with rich configurations. The upcoming launch of the new car will further enrich the series of family products of Wuling brand electric vehicles and bring more car purchasing choices to consumers.