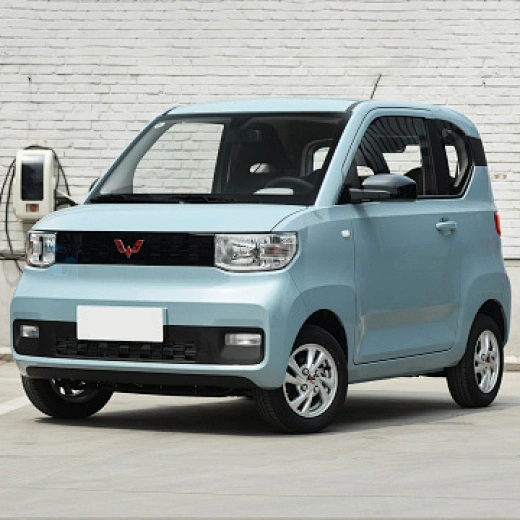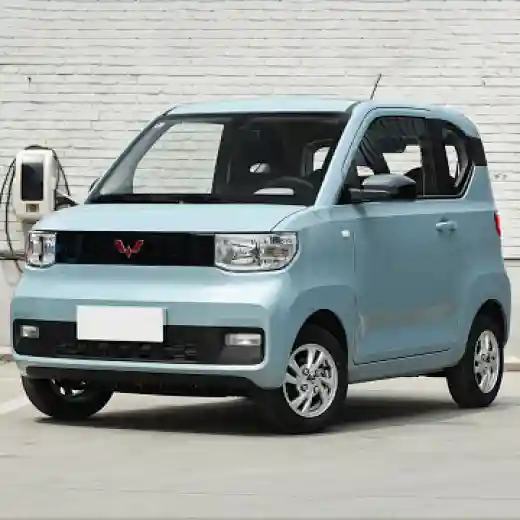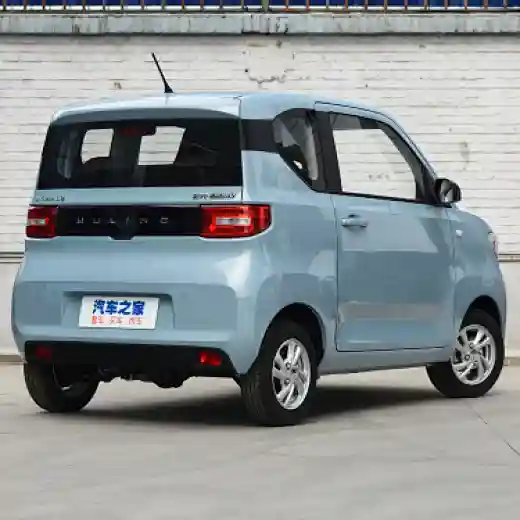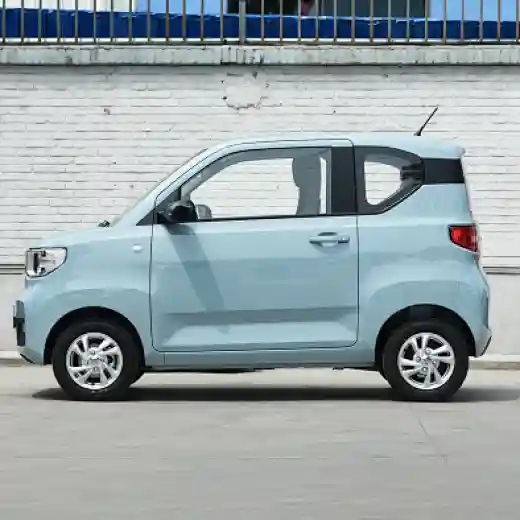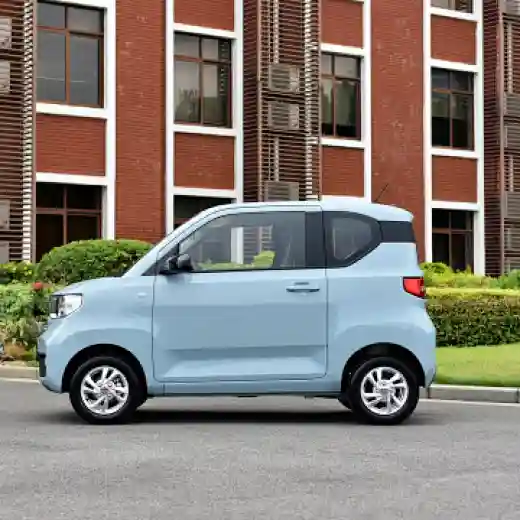 PI_18744_000000060
The Wuling Hongguang Mini EV is equipped with a 9.2 kWh battery capable of a NEDC range of 120 km (75 mi) or a 13.8kWh battery capable of a NEDC range of 170 km (110 mi).[6]

The Hongguang Mini can seat four people and is powered by a single electric motor producing 13 kW (17.4 hp) and 85 Nm (62.7 lbf.ft) of torque with rear-wheel drive. The Hongguang Mini EV has a top speed of 100 km/h (62 mph) and an estimated range of 170 km (110 mi).[6] Based on the NEDC driving cycle, the estimated energy consumption of the Wuling Hongguang Mini EV is 8,1 kWh/100 km.[7]

In 2020, the Hongguang Mini had a price starting at US$4,162, and tops out at US$5,607 for a fully loaded model, making it China's cheapest EV.[8] Standard safety features of the Hongguang Mini include anti-lock brakes, tire pressure monitoring sensors, and rear parking sensors. The Hongguang Mini also has standard features including air conditioning, power windows, stereo system, 12 storage compartments, 741 liters of trunk space with the rear seats folded down, and the accelerator and brake pedals feature positive and negative symbols.[9]


Mini EV with cosmetic modifications
With just six months in the market, the Hongguang Mini sold 119,255 units in 2020, and ranked as China's and the world's second best selling plug-in car after the Tesla Model 3.[10][11] In January 2021, according to the China Passenger Car Association (CPCA), the Hongguang Mini EV topped new energy vehicles sales with 25,778 units, compared to the Tesla Model 3 with 13,843 units sold in China.[12] The Mini EV listed as the world's top selling plug-in car in January 2021.[13] The car has attracted a cult following in China, with owners frequently modifying their vehicles. According to Wuling, 72% of Mini EV owners were born after 1990.[14][15] The popularity has been compared to that of Kei cars in Japan.[16]

It was reported that it took the company only 12 months to design and launch production of the Wuling Hongguang Mini EV.[6]
Country of Origin
zhejiang
Length (mm) * Width (mm) * Height (mm)
2917*1493*1621
Wheelbase (mm)
1940
Front/rear wheelbase (mm)
1290/1290
Minimum ground clearance (mm)
125
Minimum turning radius (m)
4.2
Cruising range (km)
120
170
Curb weight (kg)
665
705
Charging socket location
Wuling LOGO
Braking energy recovery
●
Motor type
Permanent magnet synchronous motor
Maximum motor power (kW)
20
Maximum torque (N·m)
85
Maximum speed (km/h)
≥100
Power battery type
Lithium Ion Battery
Power battery capacity (kW·h)
9.3
13.9
Charging voltage (V)
220
Charging time (hours)
6.5
9
Battery heating and smart insulation
●
FAQ
Question 1: How to place an order?
A: The procedure is like this:
1). Contact customer service to determine the freight and product model, configuration, quantity and other detailed information (you can also arrange freight forwarding by yourself);
2). We provide you with a proforma invoice according to your final decision, which contains all product details;
3). You need to arrange 30% of the payment to our bank account, and then we will prepare the product to start production (the cycle is generally about 10 days, which can be shipped specifically for your order configuration quantity);
4). After the product is completed, the remaining payment is paid, and we arrange forwarder delivery (or we provide relevant information to arrange forwarder transportation by ourselves).
5). After completing this process, the customer service will track the product location and notify you when it is about to arrive and when it arrives, so that you can quickly prepare for customs clearance and other related issues.
6). After getting the items, there will be a dedicated after-sales team waiting for your follow-up feedback.

Q2. What does your FOB reference price include?
A: FOB price only includes cost. If you do not have your own freight forwarder, please provide us with a port near you
Countries/regions, we will quote CIF prices including shipping costs.