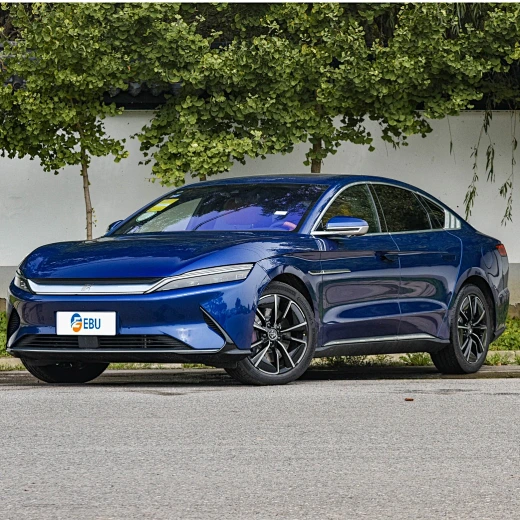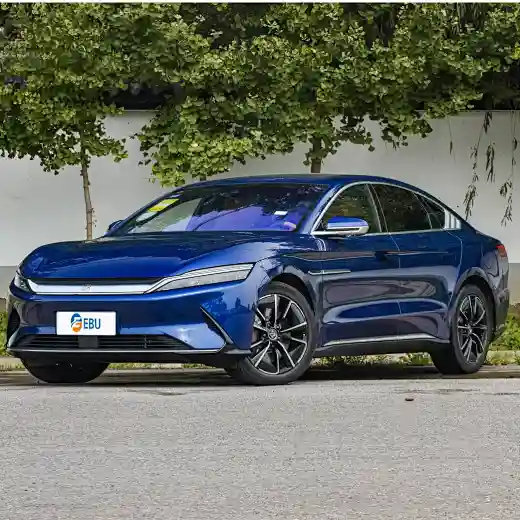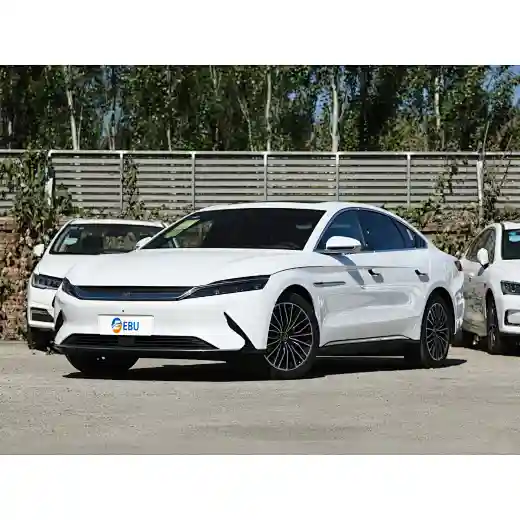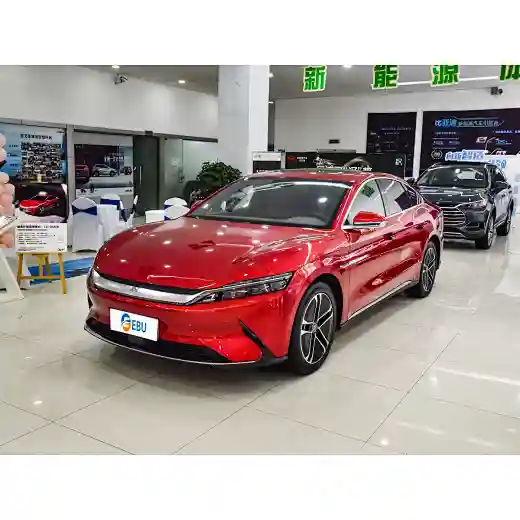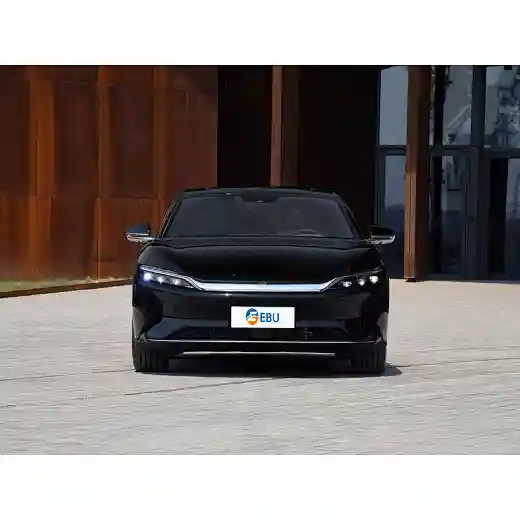 HAN
[ Autohome new car launch ] On April 10, the new BYD Han family was officially launched, priced at 215,800-329,800 yuan. The new vehicles of the Han family include the pure electric car Han EV Creation Edition, the plug-in hybrid car Han DM-i focusing on economy and fuel saving, the plug-in hybrid car Han DM-p focusing on acceleration performance, and the Han EV thousand. Shan Cui limited edition model. The new car of the Han family has been upgraded in terms of appearance, interior and power.


"BYD Han EV Creation Edition"

  In terms of appearance, the appearance details of the Han EV Creation Edition have been re-optimized, making it more aesthetically pleasing and more beautiful in overall design. The lower grille at the front spoiler has been optimized, the contour edges have become curved, and the air intake decorations on both sides have changed from straight lines to curved lines.



"BYD Han EV Creation Edition"

  On the side of the vehicle body, the charging interface originally located on the left rear side of the vehicle was cancelled, and the fast and slow charging interfaces were all transferred to the right rear side of the vehicle. In terms of model size, the BYD Han EV Creation Edition has a length, width and height of 4995mm/1910mm/1495mm and a wheelbase of 2920mm.

BYD Han 2022 EV four-wheel drive basic model

"BYD Han EV Creation Edition"

  At the rear of the vehicle, the penetrating taillights are still retained, but the structure of the taillights has been changed. The new style of taillights has a stronger overall feel, and the chrome-plated decoration in the middle is cancelled. At the same time, the style of the taillights is similar to the Chinese knot style, which looks more advanced, and Show Chinese elements. The design of the lower bumper has also been re-optimized, and the air diffuser on the rear lip echoes the front face, increasing the sportiness of the vehicle.
 ●:Yes ○: Optional

2022 EV  Front Drive Honor Type

2022 EV Front-Drive Flagship

2022 EV Four-wheel Drive Exclusive

2022 EV 4WD Qianshan Cui Limited Edition

Manufacturer:

BYD

BYD

BYD

BYD

level:

medium and large car

medium and large car

medium and large car

medium and large car

engine:

180kW

180kW

380kW

380kW

(electric motor)

(electric motor

(electric motor)

(electric motor)

Power Type:

pure electric

pure electric

pure electric

pure electric

Combined maximum power (kW):

180

180

380

380

Combined maximum torque (Nm):

350

350

700

700

Gearbox:

1st gear fixed gear ratio

1st gear fixed gear ratio

1st gear fixed gear ratio

1st gear fixed gear ratio

Length×width×height(mm):

4995×1910×1495

4995×1910×1495

4995×1910×1495

4995×1910×1495

Body structure:

4-door 5-seat sedan

4-door 5-seat sedan

4-door 5-seat sedan

4-door 5-seat sedan

Year of listing:

2022

2022

2022

2022

Maximum speed (km/h):

185

185

185

185

0-100 Acceleration time (s):

7.9

7.9

3.9

3.9

Vehicle warranty policy:

6 years or 150,000 km

6 years or 150,000 km

6 years or 150,000 km

6 years or 150,000 km

Body parameters

Vehicle length (mm):

4995

4995

4995

4995

Vehicle width (mm):

1910

1910

1910

1910

Vehicle height (mm):

1495

1495

1495

1495

Wheelbase (mm):

2920

2920

2920

2920

Curb weight (kg):

2100

2100

2250

2250

Front track (mm):

1640

1640

1640

1640

Rear Track(mm):

1640

1640

1640

1640

Body structure:

sedan

sedan

sedan

sedan

Number of doors:

4

4

4

4

number of seats:

5

5

5

5

electric motor

Motor Type:

Permanent Magnet Synchronous Motor

Permanent Magnet Synchronous Motor

Permanent Magnet Synchronous Motor

Permanent Magnet Synchronous Motor

Motor maximum power (kW):

180

180

380

380

Motor maximum torque (Nm):

350

350

700

700

Front motor maximum power (kW):

180

180

180

180

Front motor maximum torque (Nm):

350

350

350

350

Rear motor maximum power (kW):

-

-

200

200

Rear motor maximum torque (Nm):

-

-

350

350

Battery

NEDC comprehensive cruising range (km):

715

715

610

610

battery capacity:

85.4

85.4

85.4

85.4