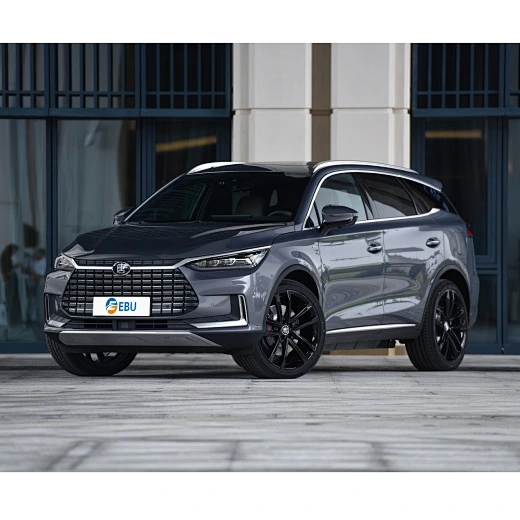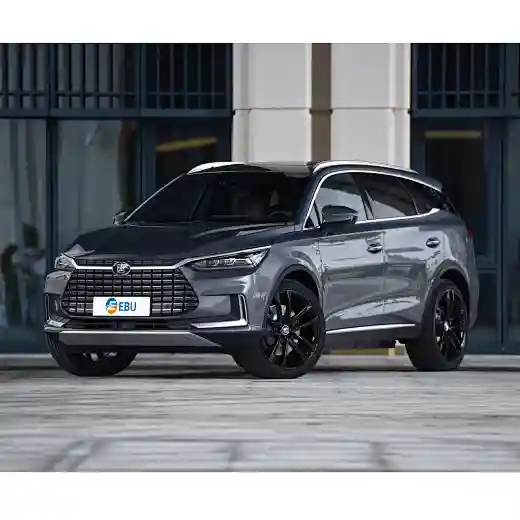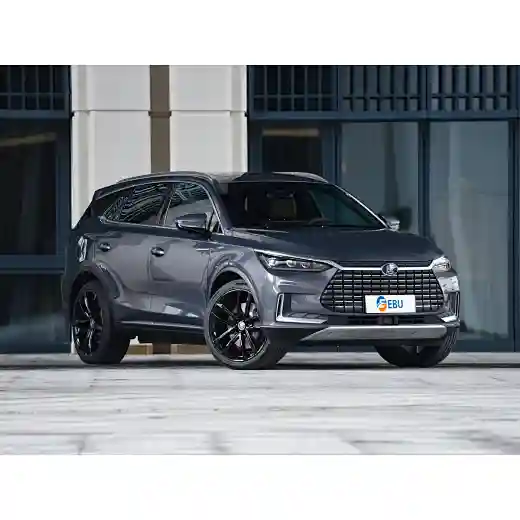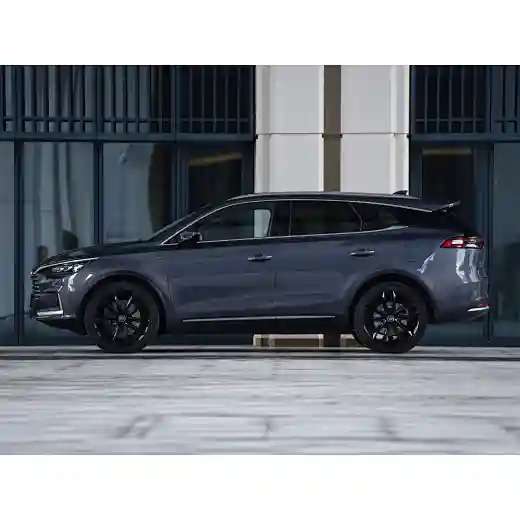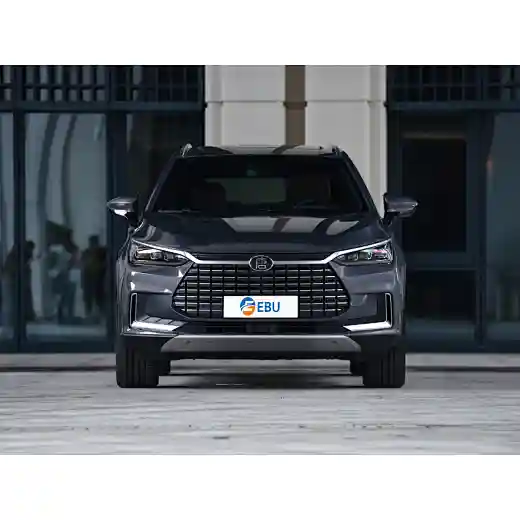 byd tang
On June 1, BYD's 2022 Tang EV (parameter|inquiry) was officially launched. The new car launched a total of 3 models, with a price range of 279,800 to 339,800 yuan. The 2022 Tang EV is equipped with seven seats as standard, and you can choose a six-seat premium package worth 24,000 yuan for an extra 10,000 yuan. In addition, when buying a car, you can en


Buying a 2022 Tang EV can enjoy multiple benefits, including a 15% down payment, a 5-year long-term loan, and a replacement subsidy of 4,000 yuan; the first owner (non-operating) Sandian lifetime warranty; free pick-up and delivery of the car, free substitute car, free Airport parking, worry-free road rescue service, free charging pile installation rights package (including charging pile) for the first car owner for life; free system OTA upgrade for life, free online navigation for life, free intelligent voice online for life, 24-hour free vehicle traffic ( 5GB/month), 2 years free E-Call, I-Call.

the
joy 2 worry-free car purchase policies, 1 worry-free car guarantee, 5 exclusive VIP services and 5 Zhilian online services.

In terms of appearance, the 2022 Tang EV still uses the "Dragon Face" family-style design. The new closed grille is integrated with the front of the car. In addition to reducing wind resistance, it also has a natural and simple visual sense. The front enclosure adopts a new design, with matte silver decoration below, and the decorative area of the air intakes on both sides of the front enclosure is enlarged, giving a stronger sense of movement and visual tension.
BYD's"Ace"is launched, with a length of 4.9 meters, a maximum battery life of 730KM, and a zero-hundred-speed acceleration of only 4.4S
Since the development of new energy vehicles, BYD has rapidly"expanded"by virtue of its own battery technology advantages, and has become the"leader"of new energy vehicles under its own brand. Especially after the launch of Dynasty series models, BYD's reputation has been greatly reversed. When the blade battery came out, it became the"top spot"of domestic new energy.
For consumers, the first BYD new energy vehicle to come into contact with should be BYD Tang. At that time, BYD Tang only had a plug-in hybrid version, and the price was more than 150,000. Now BYD Tang has launched a series of models, not only a plug-in hybrid version, but also a pure electric version. Today we are going to talk about BYD Tang ev ( picture | configuration | inquiry ). At present, this car has officially completed a mid-term facelift, and its appearance and power have been greatly improved.
There are three models of the 2022 Tang EV on sale. The manufacturer's guide price is 279,800 to 339,800. According to the capacity of the battery, the cruising range can reach 600 kilometers, 635 kilometers and 730 kilometers respectively.
The appearance of the new BYD Tang ev adopts the BYD family's"Dragon Face3.0"design language. This design style is already very familiar to everyone, and it can often be seen on BYD Dynasty series models. The closed front face and the sharp headlights form a super imposing front face. The flying wing-style chrome-plated trim connects the headlights on both sides together, forming an integrated design effect. There is also the"Tang"car logo embossed in Xiaozhuan font in the middle of the chrome-plated trim, which highlights the identity of the vehicle.
The position of the front bumper is covered with a large-sized metal sports guard, which optimizes the visual effect of the entire front face. On both sides are spoiler guide grooves that run through, which can reduce wind resistance and reduce the air resistance suffered by the body during driving.
BYD Tang ev is positioned as a medium-sized SUV, with a body length of 4.9 meters and a wheelbase of 1.8 meters, giving people a very atmospheric feeling, coupled with a wide-body body design, suspended roof, silver luggage rack, semi- The sealed large-size wheels create a good sporty atmosphere.
The penetrating LED taillights have an obvious partition structure inside, and the marker lights, brake lights, and turn signals all have very clear boundaries. The interior of the closed-loop light strip is blackened, which has a certain sense of class. Because the position of the taillight is relatively high, it can increase the visual height of the rear of the car and create a swooping visual effect.
BYD has formed its own style in terms of creating a sense of technology in the interior. The 15.6-inch suspension PAD has an adaptive function, which is very competitive no matter which car it is placed in front of. The materials and workmanship inside the car are also very kind. A large amount of soft slush-plastic materials are used on the top of the center console, and a large number of piano paint panels are integrated into the doors and under the center console. The high-end feeling created is beyond the reach of many medium and large SUVs. of.
You don't need to worry about intelligent configuration. Tang EV is equipped with Dilink intelligent interconnection system and Dipilot intelligent driving assistance system, including full-speed adaptive cruise, automatic lane change assistance, remote control parking, and 540-degree transparent chassis. In order to improve the level of intelligent driving assistance of the vehicle, the whole vehicle is equipped with 6 cameras, 8 ultrasonic radars and 5 millimeter wave radars, and the intelligent driving assistance has reached the L2 level. The new car is also equipped with HiFi-level custom Dynaudio speakers, smart fragrance, and 31-color ambient lights.
The pure electric version of BYD Tang provides 6-seater and 7-seater layouts, but the models on sale generally have a 7-seater layout of 2+3+2, and you can customize options if you want a 6-seater model. The seats in the car are all designed with leather dragon scales and equipped with leg rests, which are high-end and high-grade, and the ride comfort is very high. The 2nd row seat space is good, the 3rd row is a bit cramped.
Power is the most changed part of this mid-term facelift. The battery life of the 2022 Tang EV has increased significantly compared with the previous generation model. The new car is equipped with an electric motor with a power of 168 kW and a torque of 350 Nm, matched with battery packs of 90.3 kWh and 108.8 kWh, respectively supporting a range of 600KM and 730KM. In addition, the new car is also equipped with a four-wheel drive system. The cruising range of the vehicle can reach 635 kilometers, and the acceleration time from 100 kilometers is 4.4 seconds. The new car supports fast charging mode, which can charge from 30% to 80% in half an hour.
The Tang series models are BYD's first generation of new energy vehicles, and they have also become the iconic models of BYD's new energy vehicles. Each of its upgrades always attracts the attention of the market, but every time BYD has not disappointed, no matter the cruising range or Intelligent configuration has brought many surprises to people.