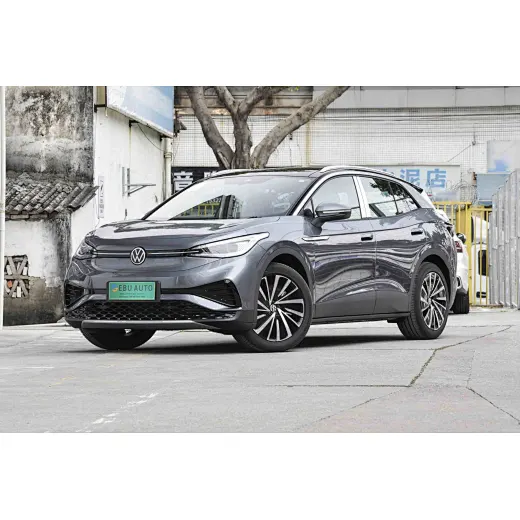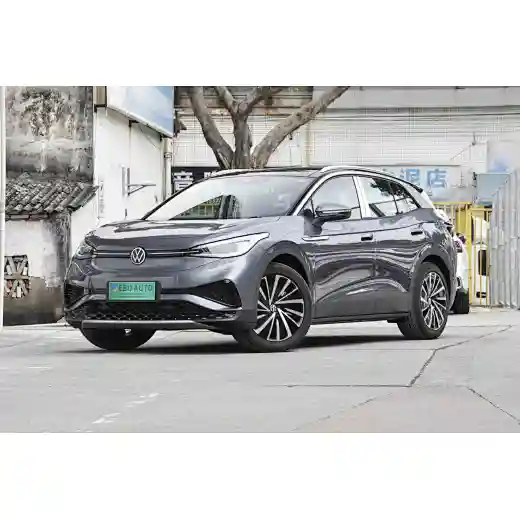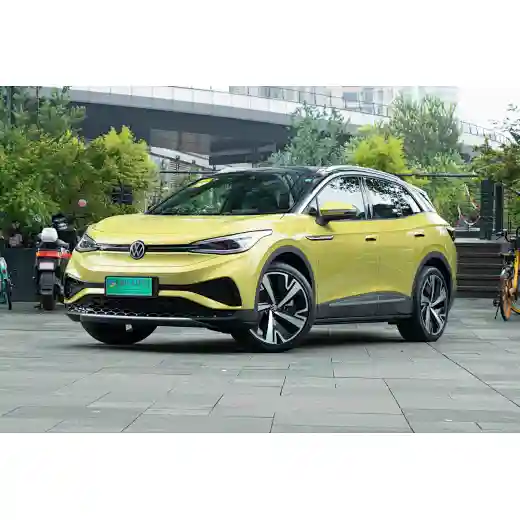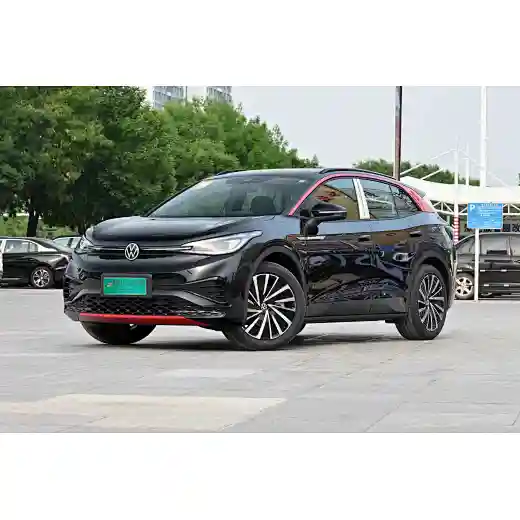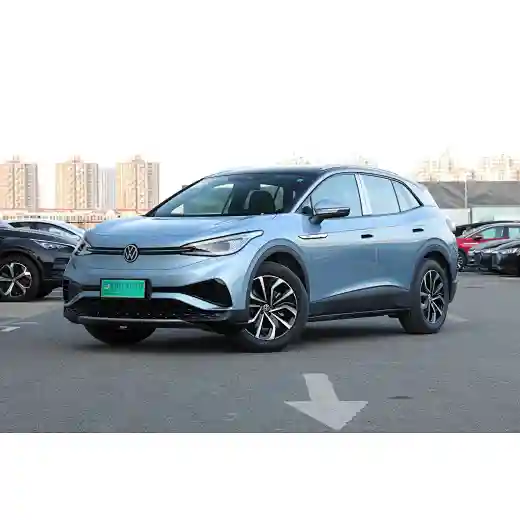 ID.4 X
On April 7, SAIC Volkswagen 's 2022 ID.4X was officially launched, with a price of 205,288-278,288 yuan after comprehensive subsidies. According to the different cruising range and configuration, the new car provides 5 model versions, namely pure version, pure long-range version, Zhixiang long-range version, extremely intelligent long-range version and Jinneng four-wheel drive version. Since this is an annual facelift, the appearance and interior have not changed much. This facelift is mainly aimed at upgrading the configuration to a certain extent.


SAIC Volkswagen 2022 ID.4X
car model Price (ten thousand yuan)
Pure Edition 20.5288
Pure long-life version 22.5288
Smart Enjoy Long Battery Life 23.8788
Jizhi Long Life Edition 24.1288
Jinneng four-wheel drive version 27.8288
Xcar car network watch www.xcar.com.cn
SAIC Volkswagen ID.4 X

SAIC Volkswagen 2022 ID.4 X

SAIC Volkswagen 2022 ID.4 X

  In terms of appearance, the new car still adopts the design language of the old model, with a closed front grille and a penetrating front bumper, giving it a strong ID. family style. The overall lines of the body are smooth and smooth, the shape is round and full, and the through-type taillights at the rear can present X-shaped brake lights after lighting, which is quite recognizable.

SAIC Volkswagen ID.4 X

  The overall style of the interior is consistent with the current model. The overall design is simple and lively. The whole series comes standard with a 5.3-inch full LCD instrument and a 12-inch central control screen. The built-in smart car connection 4.0 system is new compared to the old model. Remotely view vehicle status, vehicle trip report, charging statistics, battery care mode, predictive maintenance and other functions.

SAIC Volkswagen ID.4 X

  In this facelift, the ID.4 X ( parameters | inquiry ) introduces many new driving assistance systems such as intelligent parking assistance, door opening warning, pre-collision safety system, emergency assistance, etc.
【ID.4 X】Volkswagen_ID.4 X quotation_ID.4 X picture_EBU AUTO

Volkswagen_ID.4 X  parameter configuration
●:Yes ○: Optional

2022 pure version
2022 pure long-life version
2022 Zhixiang Long Battery Life Edition
2022 Jizhi Long Battery Life Edition
2022 Jinneng four-wheel drive version

Manufacturer:

SAIC Volkswagen

SAIC Volkswagen

SAIC Volkswagen

SAIC Volkswagen

SAIC Volkswagen

level:

compact SUV

compact SUV

compact SUV

compact SUV

compact SUV

engine:

125kW

150kW

150kW

150kW

230kW

(electric motor)

(electric motor)

(electric motor)

(electric motor)

(electric motor)

Power Type:

pure electric

pure electric

pure electric

pure electric

pure electric

Combined maximum power (kW):

125

150

150

150

230

Combined maximum torque (Nm):

310

310

310

310

472

Gearbox:

1st gear fixed gear ratio

1st gear fixed gear ratio

1st gear fixed gear ratio

1st gear fixed gear ratio

1st gear fixed gear ratio

Length×width×height(mm):

4612×1852×1640

4612×1852×1640

4612×1852×1640

4612×1852×1640

4612×1852×1640

Body structure:

5-door 5-seat SUV

5-door 5-seat SUV

5-door 5-seat SUV

5-door 5-seat SUV

5-door 5-seat SUV

Year of listing:

2022

2022

2022

2022

2022

Maximum speed (km/h):

160

160

160

160

160

Vehicle warranty policy:

3 years or 100,000 km

3 years or 100,000 km

3 years or 100,000 km

3 years or 100,000 km

3 years or 100,000 km

Body parameters

Vehicle length (mm):

4612

4612

4612

4612

4612

Vehicle width (mm):

1852

1852

1852

1852

1852

Vehicle height (mm):

1640

1640

1640

1640

1640

Wheelbase (mm):

2765

2765

2765

2765

2765

Curb weight (kg):

1960

2120

2120

2120

2250

Body structure:

SUV

SUV

SUV

SUV

SUV

Number of doors:

5

5

5

5

5

number of seats:

5

5

5

5

5

Luggage compartment minimum volume (L):

484

484

484

484

484

Maximum volume of luggage compartment (L):

1546

1546

1546

1546

1546

electric motor

Motor Type:

Permanent Magnet / Synchronous

Permanent Magnet / Synchronous

Permanent Magnet / Synchronous

Permanent Magnet / Synchronous

Front AC asynchronous motor/rear permanent magnet synchronous motor

Motor maximum power (kW):

125

150

150

150

230

Motor maximum torque (Nm):

310

310

310

310

472

Front motor maximum power (kW):

-

-

-

-

80

Front motor maximum torque (Nm):

-

-

-

-

162

Rear motor maximum power (kW):

125

150

150

150

150

Rear motor maximum torque (Nm):

310

310

310

310

310

Battery

NEDC comprehensive cruising range (km):

425

607

607

607

555

battery capacity:

57.3kWh

83.4kWh

83.4kWh

83.4kWh

83.4kWh
Volkswagen ID.4 X pictures