Starting from RMB 199,800, GAC Toyota bZ4X is officially launched
2022-12-09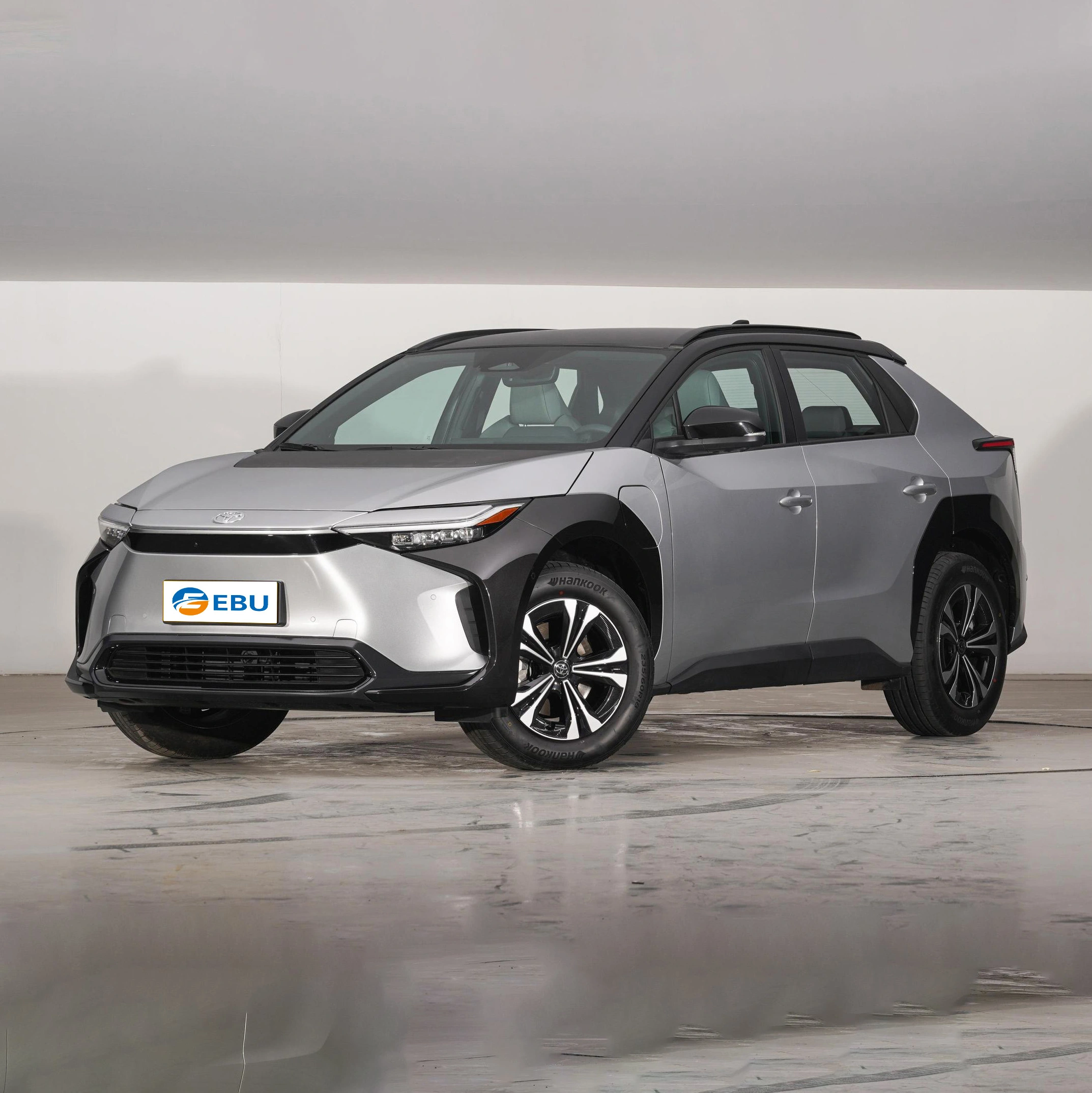 On October 10, 2022, GAC Toyota officially announced the official guide price of its new pure electric mid-size SUV-bZ4X. The new car offers 5 models, and the official guide price ranges from 199,800 yuan to 287,800 yuan. While announcing the price, GAC Toyota also announced a series of car purchase policies, including a 10-year or 200,000-kilometer three-electric warranty, a 10-year or 200,000-kilometer free inspection/maintenance, no less than 40% discount repurchase within three years, Free gift and installation of home charging piles or 2,000 yuan charging card (choose one), and 5 years of free car networking services, etc.
GAC Toyota bZ4X ( parameter | inquiry ) guide price

 

car model

Official guide price (10,000 yuan)

Pure electric battery life under CLTC working conditions (km)

Elite

19.98

400

Long battery life Elite

22.98

615

Long battery life Pro

24.98

615

X-MODE 4WD Pro

26.88

560

X-MODE 4WD Ultra

28.78

500

xcar www.xcar.com.cn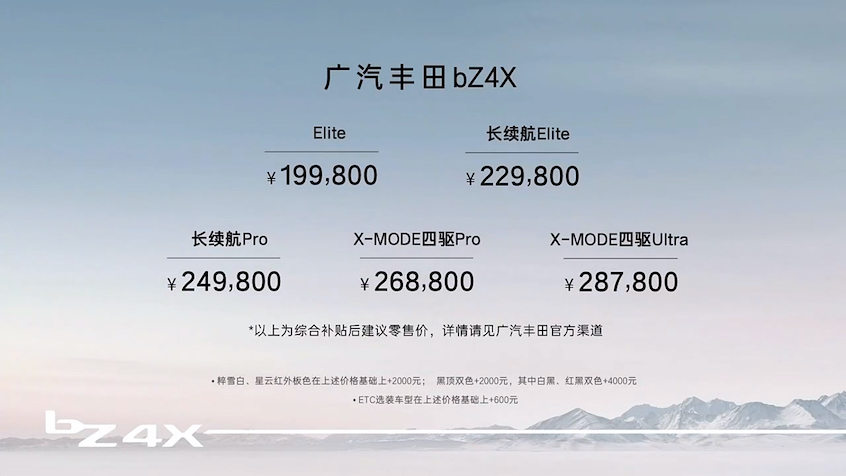 New car highlights
  ·  Based on the e-TNGA architecture
  ·  X-MODE four-wheel drive off-road assist mode
  ·  Grip-Control Smart Creep Mode
  Equipped with high -  efficiency solar charging dome
  CLTC  operating condition pure electric battery life can reach 615km
  New car introduction
  In terms of appearance, GAC Toyota bZ4X is based on the e-TNGA architecture and the design concept of Hi-Tech & Emotion. GAC Toyota bZ4X continues the design of the overseas version. The shape of the "head shark" is very aggressive. The two-color design gives the front face a sense of hierarchy. The new car adopts long and narrow LED headlights, and the air ducts on both sides It can effectively reduce the drag coefficient of the vehicle body. The body lines of the new car are smooth, and the black fenders highlight its cross-border style. The fast and slow charging ports of the vehicle are also located on the left and right front fenders.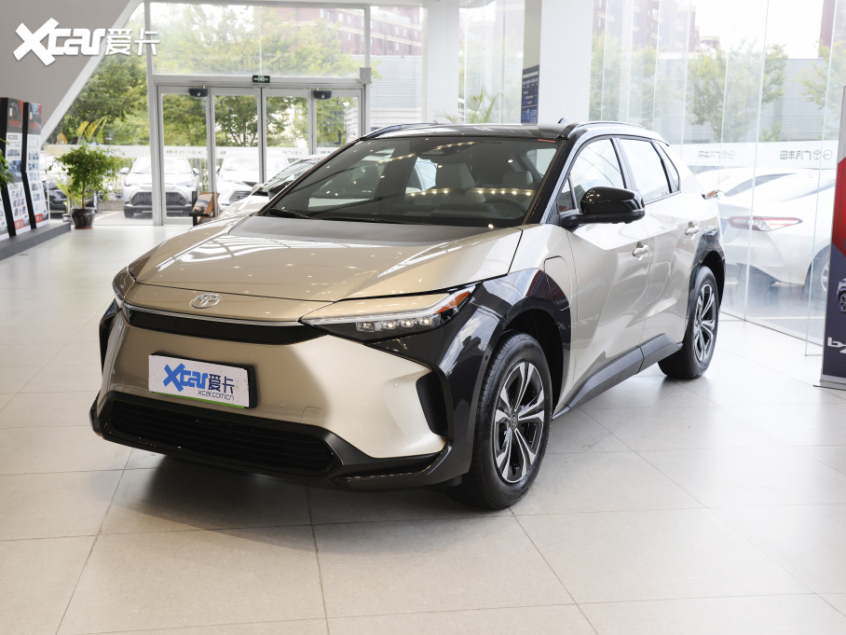 The roof line extends as far back as possible, and the smooth lines form a large inclination angle of the rear windshield, which meets the rear of the car to form a turning point and at the same time forms a ducktail design. The new car adopts the popular through-type taillight group. The taillights are composed of a horizontally penetrating "one" shape and a louver shape with a sense of depth, in which the louver shape part integrates turn signals, reversing lights and rear fog lights. In terms of body size, the length, width and height of the new car are 4690*1860*1650mm, and the wheelbase is 2850mm.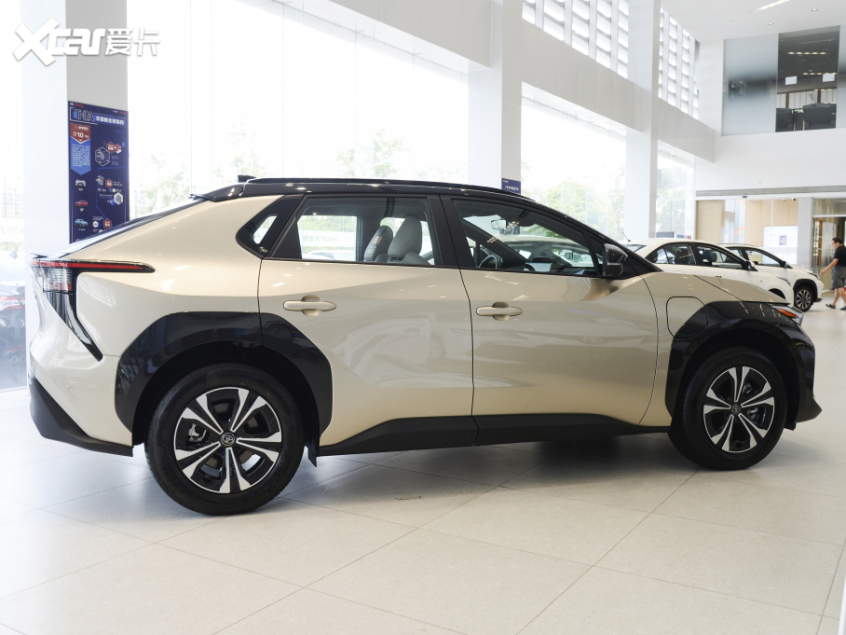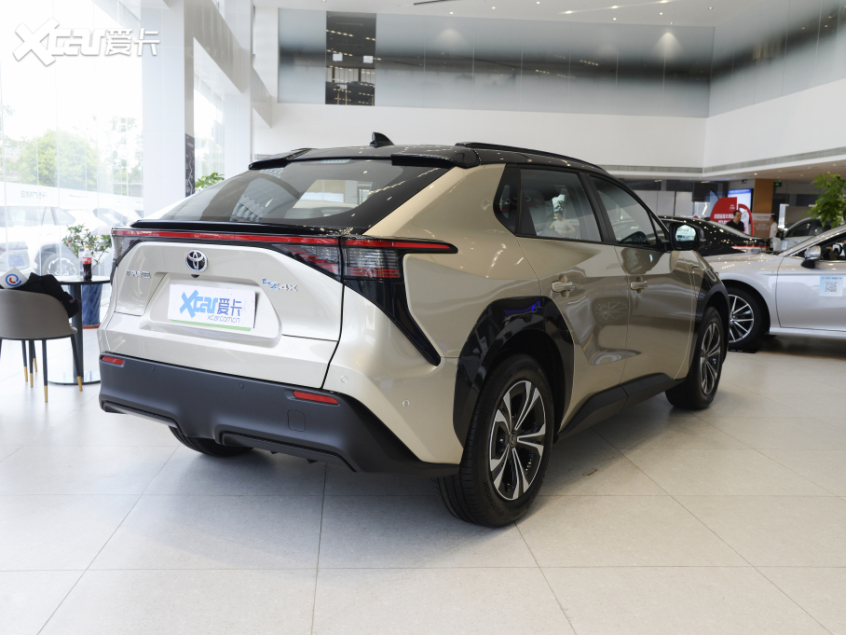 In terms of interior, the cabin stacked instrument panel adopted by the new car is placed in the far-sighted area of ​​the center console. Through the 12-degree low depression angle design and 850 mm far-sighted point, the driver hardly needs to move his sight, and can get a HUD-like experience At the same time as the driving field of view, it can obtain more driving information than HUD. The center console is made of woven fabric, highlighting GAC Toyota's environmental protection concept. It is equipped with a 12.3-inch floating center control screen. The car-machine system has built-in functions such as Baidu map, online audio and video, and Fengyun Yuexiang. It supports voice control, Control home appliances and other functions.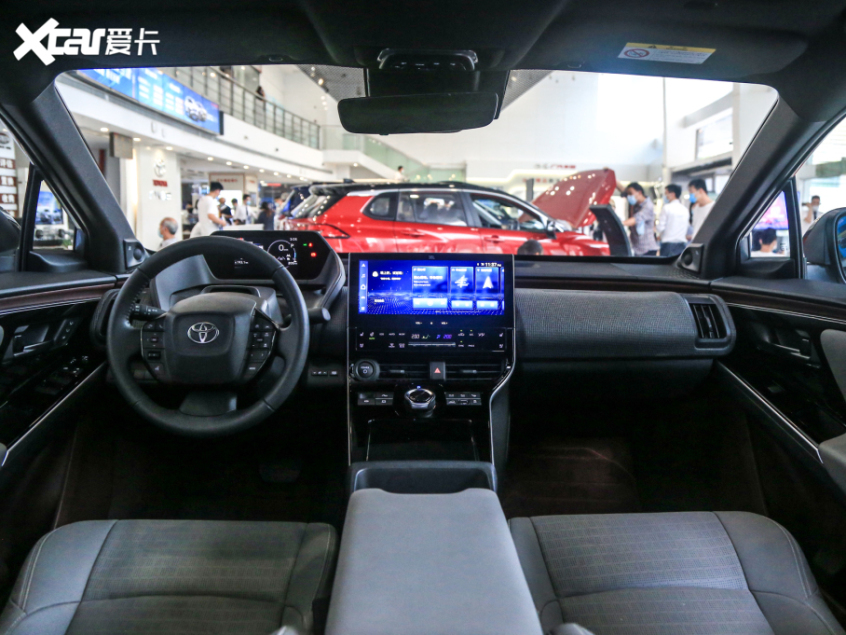 It is worth noting that the new car is equipped with a solar charging dome, which can use the solar roof to generate electricity and supply power to the drive battery and 12V battery system. According to Toyota's internal calculations, the amount of solar energy charged per day can be used to charge a smartphone 159 times, and the annual power generated can be used to drive a vehicle for 1,750km. In terms of driving assistance, the new car is equipped with the TSS 3.0 Zhixing safety assistance package, which has active functions such as Lane Departure Alert (LDA), Pre-Collision Safety System (PCS), Lane Tracing Assist (LTA), and Road Sign Recognition Assist (RSA). Safe intelligent driving assistance function.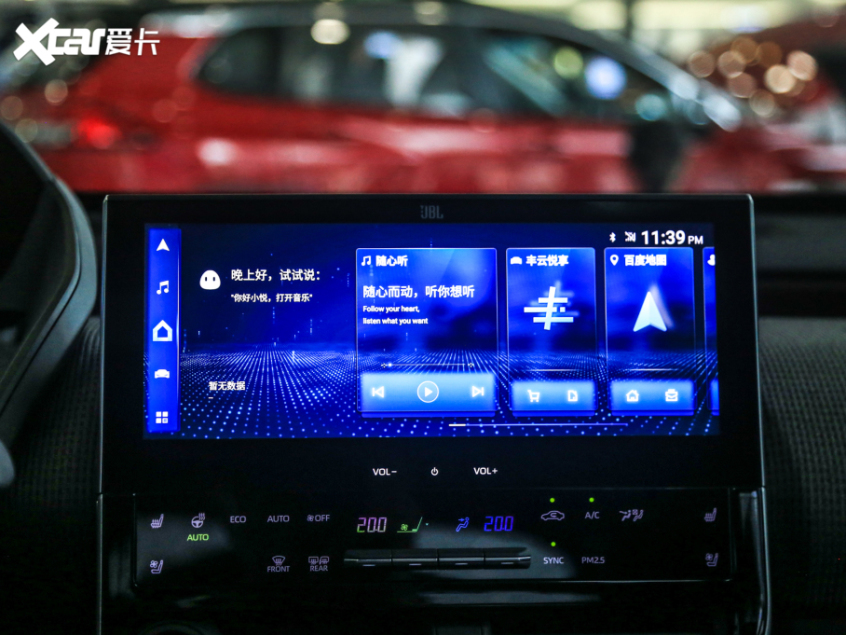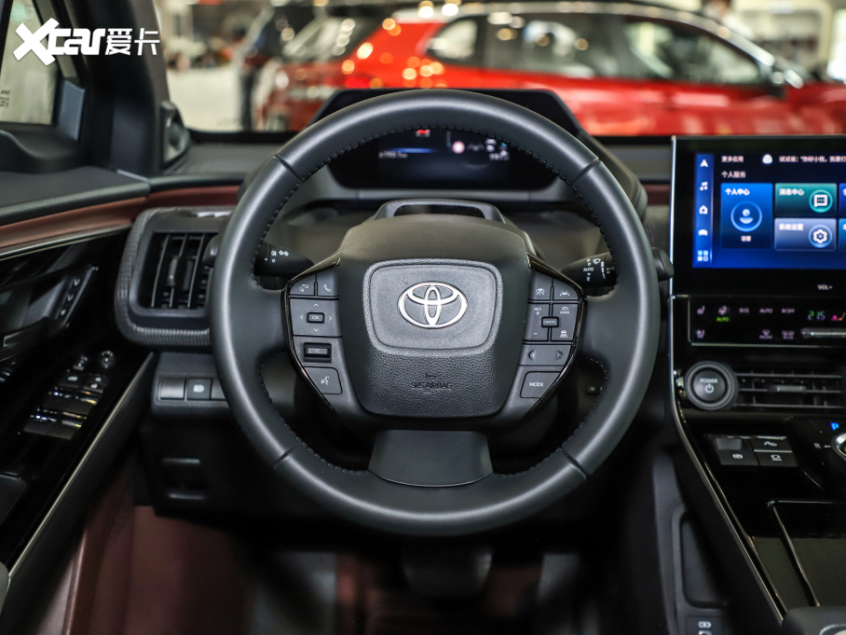 In terms of power, GAC Toyota bZ4X provides two driving forms: single-motor two-wheel drive and dual-motor four-wheel drive. The front-wheel drive version has a motor with a maximum power of 150kW (204 horsepower) and a peak torque of 266Nm. The maximum power of the front and rear motors is 80kW (109 horsepower), the combined maximum power is 160kW (218 horsepower), and the peak torque is 337Nm. Four-wheel drive models also provide X-MODE four-wheel drive off-road assistance mode, which can face more complex road conditions.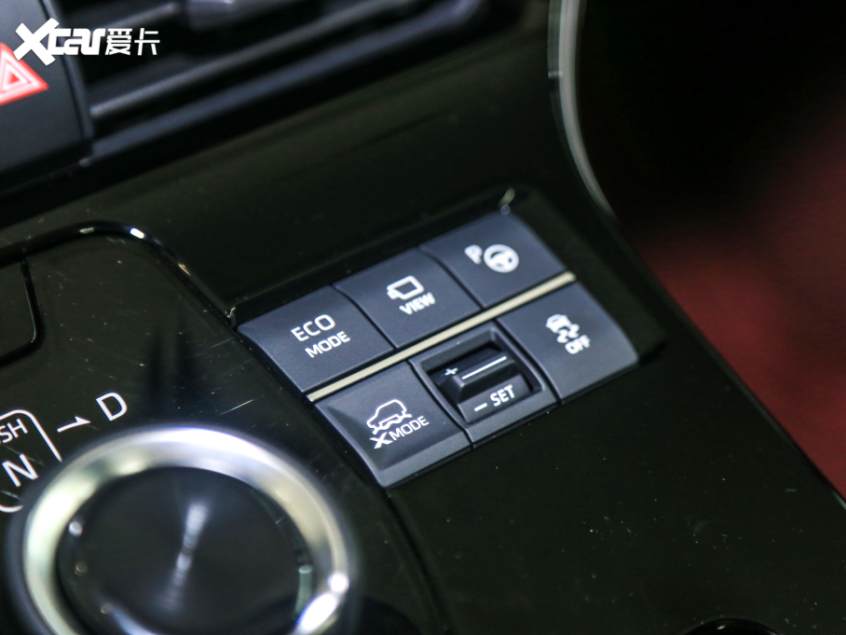 Analysis of Competitiveness
  GAC Toyota bZ4X will compete with Volkswagen ID.4 after it goes on the market. Taking FAW-Volkswagen ID.4 CROZZ as an example, through comparison, it can be found that GAC Toyota bZ4X has a larger body size, and in terms of power, the single-motor model of GAC Toyota bZ4X has a longer pure electric cruising range , but the power parameters of the dual-motor model are not as good as the FAW-Volkswagen ID.4 CROZZ.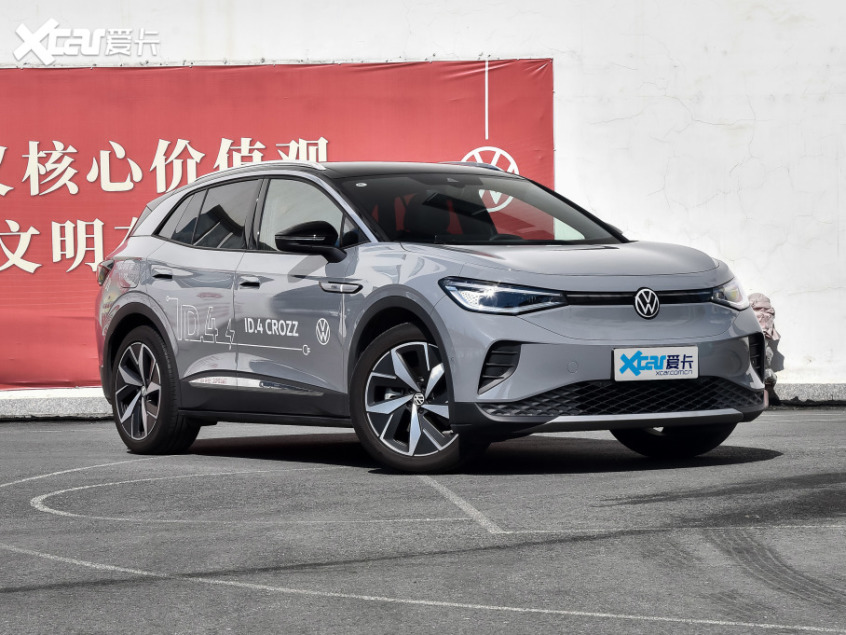 ↑ FAW-Volkswagen ID.4 CROZZ
  Editor's point of view: As the saying goes, a good meal is never too late. Despite the delay in listing, GAC Toyota bZ4X will finally meet with us. As the first truly pure electric model launched by Toyota in the Chinese market, the symbolic meaning of GAC Toyota bZ4X is self-evident. Its arrival indicates that Toyota will formally challenge the new forces of new energy vehicles. Investors hope to see that the king of the fuel vehicle era can achieve a counterattack in the pure electric field.